Raspberry Sugar Cookie Servings
3 dozen 3" cookies
 Prep Time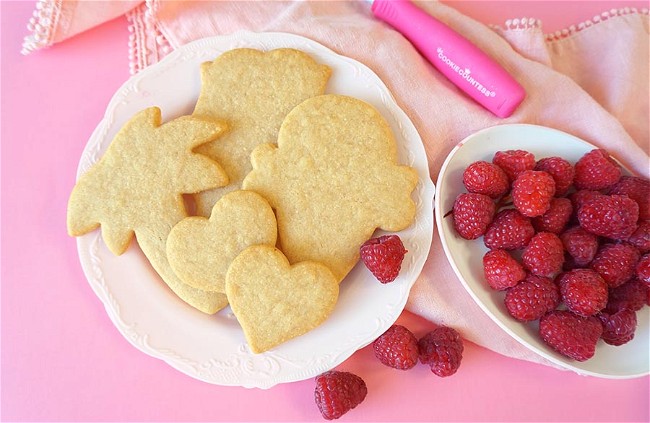 Ingredients
2 cups of Sugar

2 cups of Butter

2 Large Eggs

5- 1/2 cups of All Purpose Flour

1/2 cup of Freeze Dried Raspberry Powder
Directions
In a mixer with the paddle attachment, cream the softened butter and the sugar until it's fluffy and light in color.

Add the eggs and the flavors one at a time. Make sure they mix in well in between additions. Mix until everything is well combined.

Whisk together the flour and raspberry powder and add them to the mixer 2 cups at a time. Scrape the bowl in between additions. Mix only until well combined. do not overmix.

Divide the dough into equal portions and roll it in between two sheets of parchment paper. Use our precision rolling pins for equal thickness of the dough.

Once rolled, cut your cookies with any cutter that you want, and bake at 350F for 10-15 minutes.

Cool cookies on the pan for 2-5 minutes before transferring to a cooling rack to cool completely.